BYD, the world's leading new energy vehicle (NEV) manufacturer today presented its new luxury model BYD Seal at the Indian Auto Expo 2023. With the All-New e6 and BYD ATTO 3 already available in the Indian market, BYD Seal will be the third passenger EV released within two years and it will be launched in India by Q4 this year.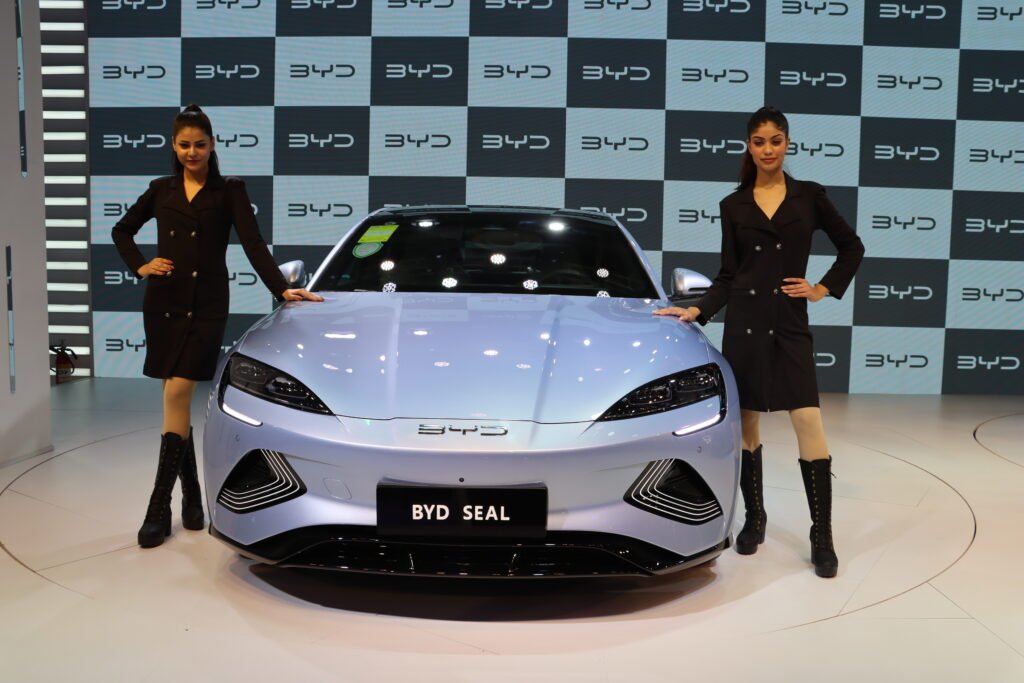 BYD Seal is equipped with BYD's born EV platform (e-Platform 3.0) and revolutionary ultra-safe Blade Battery, BYD Seal is the first to use BYD's CTB (cell to body) technology, which allows the battery to be integrated into the body (battery becomes an integrated component of the chassis), substantially improving the vehicle safety, stability, handling, and performance. Supported by the CTB technology, BYD Seal achieves a breakthrough in the structural strength of the battery system through the cellular structure, which can withstand a 50-ton heavy-duty truck rolling test. Via the integration of battery and body, the torsional stiffness of the whole vehicle has doubled to above 40,500 N.m/°, and the safety of the interior structure of the vehicle is increased by 50% for front impact and by 45% for side impact. The CTB technology also gives BYD Seal an ideal 50:50 axle load distribution, which makes the vehicle pass the moose test at 83.5 km/h. With an aero drag coefficient of merely 0.219 Cd, BYD Seal hits 100 km/h in 3.8 seconds and also has an ultra-long range of up to 700 km on a single charge, the company stated.
BYD Seal is BYD India's third model for the passenger EV segment in India after the success of the All-New e6 electric MPV and BYD ATTO 3 E-SUV, both of which are already on sale. BYD India expanded its network to 24 showrooms across 21 cities in just one year and plans to double the presence to 53 showrooms within 2023.