The first set of results complying with Global NCAP's new and more demanding crash test protocols under #SaferCarsForIndia campaign has revealed that the new Maruti Suzuki Wagon R has scored 1 star for adult crash rating and 0 stars for child safety. The Wagon R was previously tested in 2019 and it received 2 stars. However, this was under less stringent testing parameters compared to 2023, which is why there is a drop in the test scores.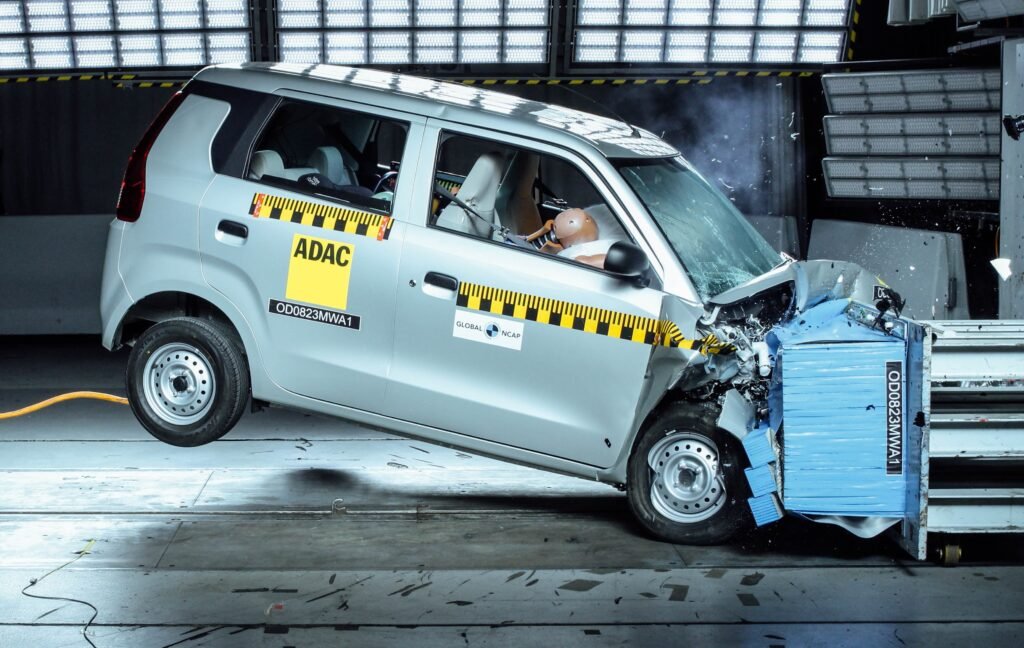 Adult Occupant safety: 19.69 out of 34.00
Child Occupant safety: 3.40 out of 49.00
The protection offered to the driver's head was adequate and passenger's head was good. Driver's and passenger's neck showed good protection. Driver's chest showed weak protection and passenger's chest showed adequate protection. Driver's and passenger's knees showed marginal protection as they can impact with dangerous structures behind the fascia. Driver's tibias showed adequate and weak protection and passenger's tibias showed good protection. Footwell area was rated as unstable. The bodyshell was rated as unstable and not capable of withstanding further loadings.
The child seat for the 3 year old was installed FWF using the adult seatbelt and was not able to prevent excessive forward movement during the impact exposing the head to high risk of injuries. The 18 month old CRS was installed using the adult seatbelt RWF showing high risk for the head and weak protection to the chest. Vehicle based assessment scored zero points as the car does not offer 3 point belts in all seating positions. The manufacturer declined to recommend CRSs which explains the zero points in dynamic score. The vehicle does not offer standard ISOFIX and top tether anchorages. The Passenger airbag cannot be disconnected in the case of a CRS installed in the front passenger position.
Maruti Suzuki declined to nominate a Child Restraint System (CRS) for child passengers. The lack of three-point belts in all seating positions and the lack of standard airbag disabling for a rear facing CRS in the front seating position explains the zero score for child protection in both Maruti Suzuki's models.