When it comes to the first Indian car, HM Ambassdor and the Maruti 800 would be the first car which comes to our mind, but before them, there was Aravind Model 3. The Thiruvananthapuram based Aravind Automobiles was founded in 1956 by self-taught automotive expert and entrepreneur Kunnath Ayyath Balakrishna Menon.
How it started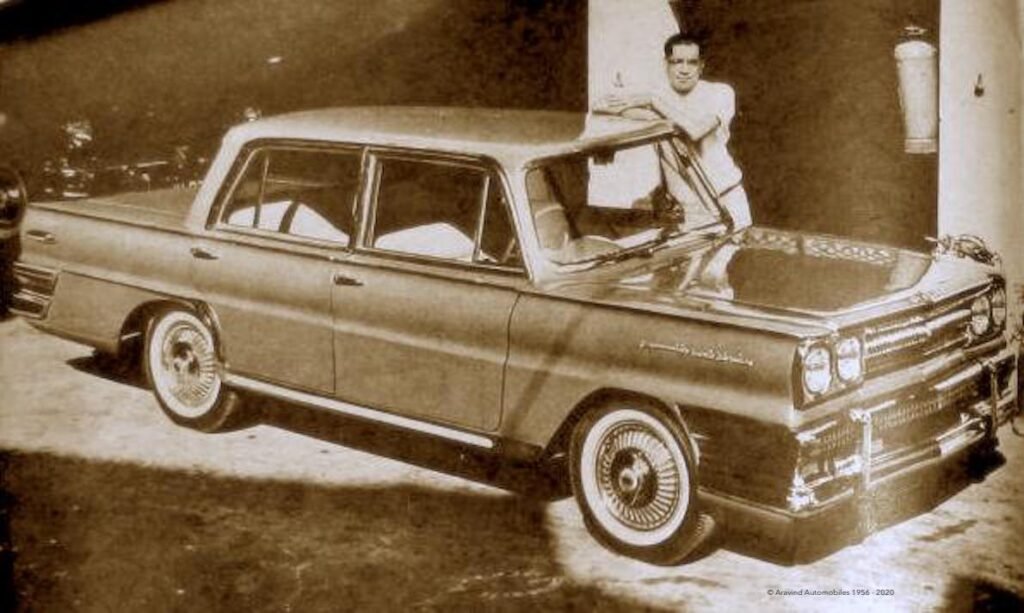 At an age of 14, K.A.B. Menon began his career as a mechanic at various workshops. He grew up fixing American sedans of the 1930s and later he earned ownership of the last workshop he had worked, Prompt Motors in Thiruvananthapuram, Kerala. Other than the main unit in Trivandrum, K.A.B. Menon also ran three other branches of Prompt Motors in Kottayam, Ernakulam and Nagercoil (Tamil Nadu).
In 1954, while on his way from Kottayam to Thiruvananthapuram in his Studebaker Champion, Menon crashed into a tree. The accident was severe enough to total the car and hospitalise him for three months. Due to his absence, the three branches of the Aravind Automobiles had to shut down. However, Menon recovered from his injuries and promptly went back to work, and the first thing he did was to rebuild his beloved Studebaker Champion.
Aravind Iddy Champion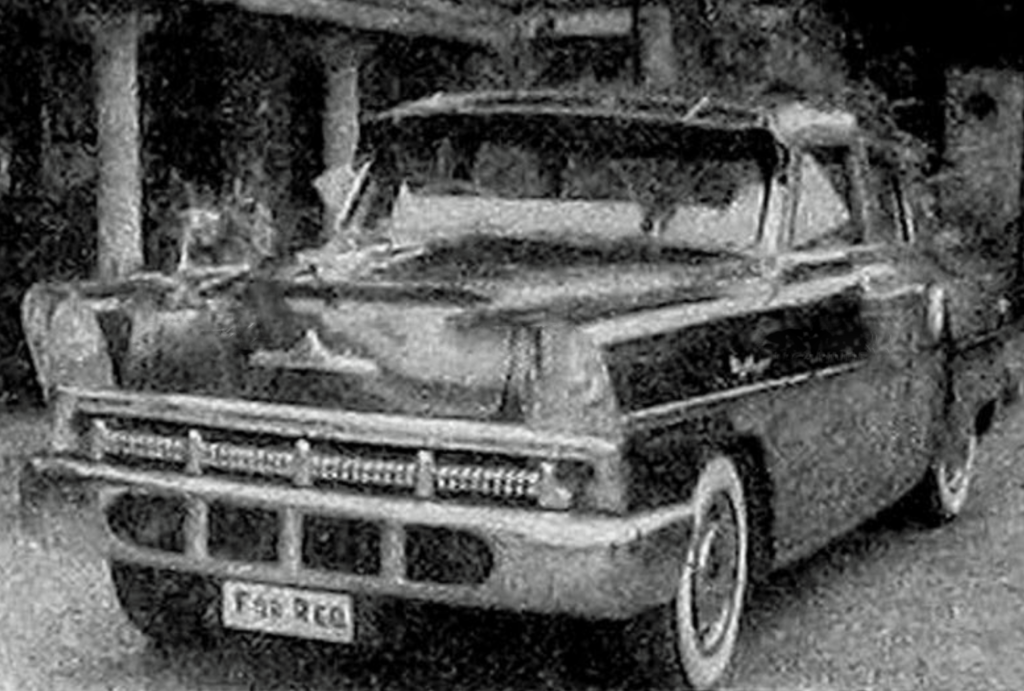 K.A.B Menon designed the new car and started working on it at the Trivandrum unit. In a few months, the Studebaker Champion was reborn in the form of a new car. To pay tribute to his and the car's survival of the accident, K.A.B. Menon named the car as Aravind Iddy Champion. Iddy which mean 'to punch' in Malayalam. The Iddy Champion was powered by a 46 HP, diesel engine barred from a Mercedes-Benz W120 180D. His new workshop was thus born as Aravind Automobiles in 1956. In 1958, the first Aravind car was sold to the famous Tamil film-director Akkamappettai Paramasivan Nagarajan.
Aravind Palace Special
The Aravind Palace Special was a specially built car for His Highness the Maharaja of Travancore. The 5410.2 mm long Palace Special was designed and manufactured by Mr. K.A.B. Menon at Aravind Automobiles, Pazhavangadi, Thiruvananthapuram. The hand-made Palace Special had a 39 HP V8 engine and drivetrain from a 1939 Model Cadillac Fleetwood owned by the Kowdiar Palace, Thiruvananthapuram. The Palace Special was built from 18-gage mild steel plate, with grille and other chromium ornaments made from 12 and 14-gage brass plates. The Door locks, window winders, hinges and instrument panel of the Palace Special were all hand made at Aravind Automobiles.
Aravind Model 3
The first indigenously developed Indian car – Aravind Model 3 was released on 23 February 1966. With long front and rear overhangs, the sedan had a design similar to the mighty American classic sedans. There were no cuts and creases on the bodywork anywhere. There was quite a bit of chrome used all around the sedan.
The Aravind Model 3 had a unique front grille with multiple cut-outs and the 'ARAVIND' monogram was made using sand casting and then by pouring molten Brass. The Model 3 came with many India-first features like – full-reclining and full-flat front seats, PVC washable upholstery, auto-hold front hood and rear boot-lid, air-conditioning, dual rear reading lamps, radio with rear speaker, sound-proofing on roof, doors and floor, hidden fuel-door with remote release and hidden diffuser-type tailpipe making it a car way ahead of its time.
ALSO READ | Lamborghini Urraco turns 50: Top 5 things to know
The Aravind Model 3 had The Model 3 was powered by a Fiat-sourced inline 4-cylinder, 1089 cc engine, which churns out 42 HP of power at 5,000 rpm and 74 Nm of torque at 3,000 rpm. It was mated to a column shift, 4-speed manual transmission.
Production
In 1970s, Aravind Automobiles along with 16 other automotive companies had applied for an exclusive production license to manufacture India's first indigenously built people's car. Menon also approached the Union government for support to build a factory where the Aravind Model 3 could be manufactured on a greater scale and help create jobs. He was also ready to let the government own a part of the company too, and believed that the car could be priced as low as Rs 5000. Eventually, the production license and contract went to Maruti Motors Limited. The Aravind Automobiles didn't recieve any contract or an exclusive production license from the government to build the Model 3.
On July 4th, 1971, Menon succumbed to heart attack in Thiruvananthapuram. His successor and wife Karthikaynni Menon donated Aravind Automobiles to the workers as a cooperative society as compensation. They ran it for three more years before eventually winding up. After five decades, Aravind Automobiles is now planning to make a comeback as an electric car manufacturer in India.