BMW Motorrad India has launched the new BMW R nineT and BMW R nineT Scrambler in India. The new R nineT Scrambler is priced at Rs 16.75 lakh (ex-showroom) and the new R nineT is priced at Rs 18.50 lakh (ex-showroom). Available as completely built-up units (CBU), the motorcycles can be booked at all BMW Motorrad India dealerships from today onwards.
Classic roadster
The new BMW R nineT is a classic roadster that embodies the passion and innovation of over 90 years of motorcycle design. The classic appearance is complemented by the newly designed circular instrument with analogue speedometer display and integrated indicator lights, housed in a high-quality metal casing and bearing the BMW logo. The models now have state-of-the-art LED headlamp including daytime running light (DRL).
1,170 cc boxer engine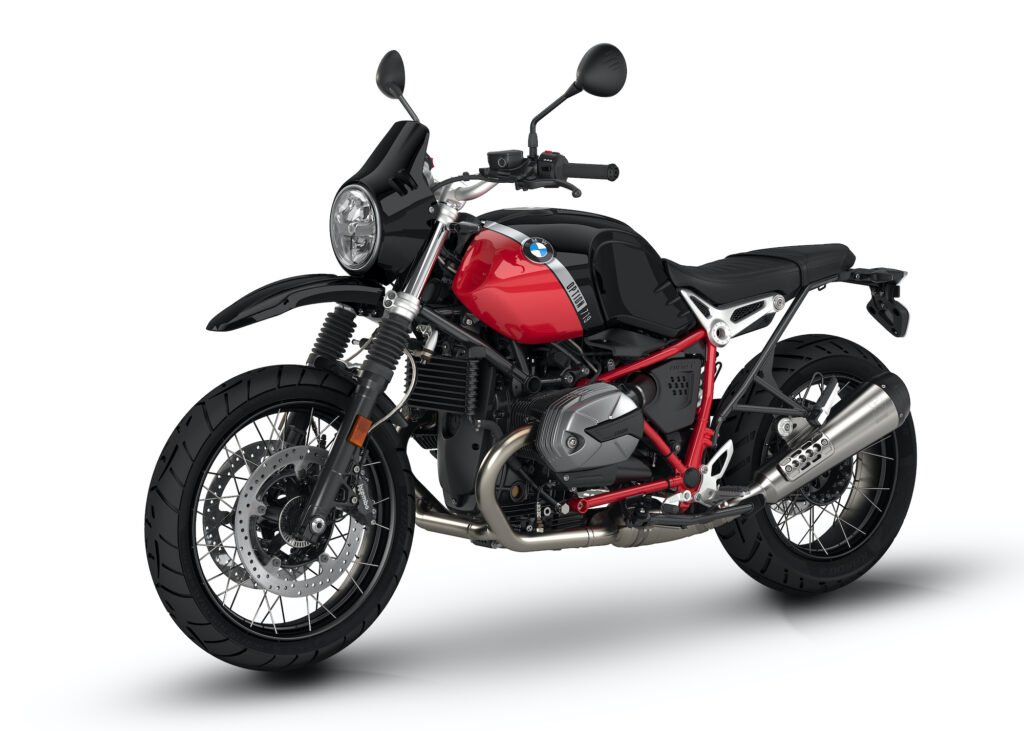 The BMW R nineT and BMW R nineT Scrambler are powered by a 1,170 cc air/oil-cooled 2-cylinder four-stroke engine with DOHC cylinder head, four valves and two camshafts and shaft drive. The 1,170 cc boxer engine produces 109 hp at 7,520 rpm and 119 Nm of torque at 6,000 rpm. The motorcycles shoots from 0–100 km/hr in 3.5 seconds and achieves a top speed of 200 km/hr.
Two drive modes
The motorcycles feature two standard riding modes – 'Rain' and 'Road' to suit individual rider preferences. In 'Rain' mode, a gentle throttle response combined with sensitive control of the Automatic Stability Control (ASC) ensures increased safety when accelerating in slippery road conditions such as on a wet road surface. In the 'Road' riding mode, the throttle response is balanced, and ASC control is geared towards dry and non-slip road conditions.
New suspension system
Secure deceleration is ensured by 4-piston brake calipers at the front, along with floating ABS Pro including Dynamic Brake Control (DBC) and a new suspension strut with travel-dependent damping (WAD) now comes as standard. ABS Pro in combination with DBC increases safety when braking – at banking angles as well as in difficult situations. Standard features also include a new shock absorber with WAD, providing enhanced suspension comfort and convenient adjustment of the spring preload via a hand wheel.
Four colours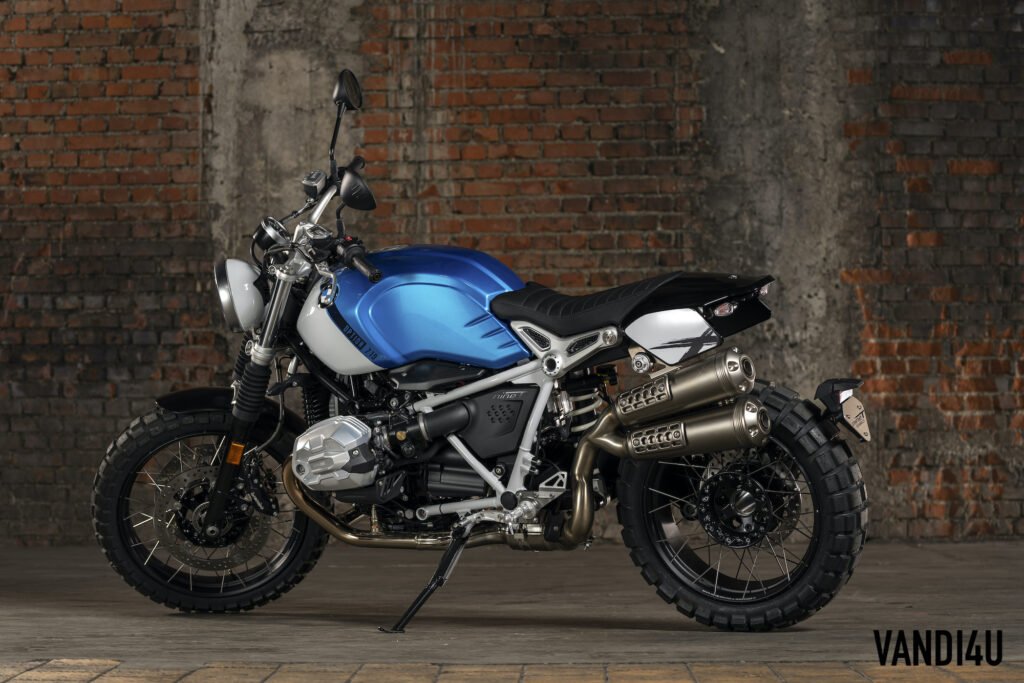 The new BMW R nineT Scrambler will be available in the four colours- Granite Gray Metallic, Cosmic Blue Metallic/Light White, Black Storm Metallic/Racing Red and Kalamata Metallic Matt. While, the new BMW R nineT will be available in colours like Blackstorm Metallic/Brushed Aluminium, Option 719 Aluminium, Mineral White Metallic/Aurum and Night Black Matt/Aluminium Matt.