DHL Freight, one of the leading providers of road transportation in Europe, has put a Mercedes-Benz eActros 300 Tractor to the test over several days in practice. The battery-electric truck transported from the DHL Freight Terminal in Hagen near Dortmund an average of 12 tons of production material to the Mercedes-Benz plant in Kassel, some 175 kilometers away – without having to stop for charging. The electric truck covered 350 kilometers per day. Among other things, the batteries were charged at a truck charging station on the company premises in Kassel. The findings from the test operation serve as the basis for the planned conversion to CO2-neutral delivery transportation to the plant.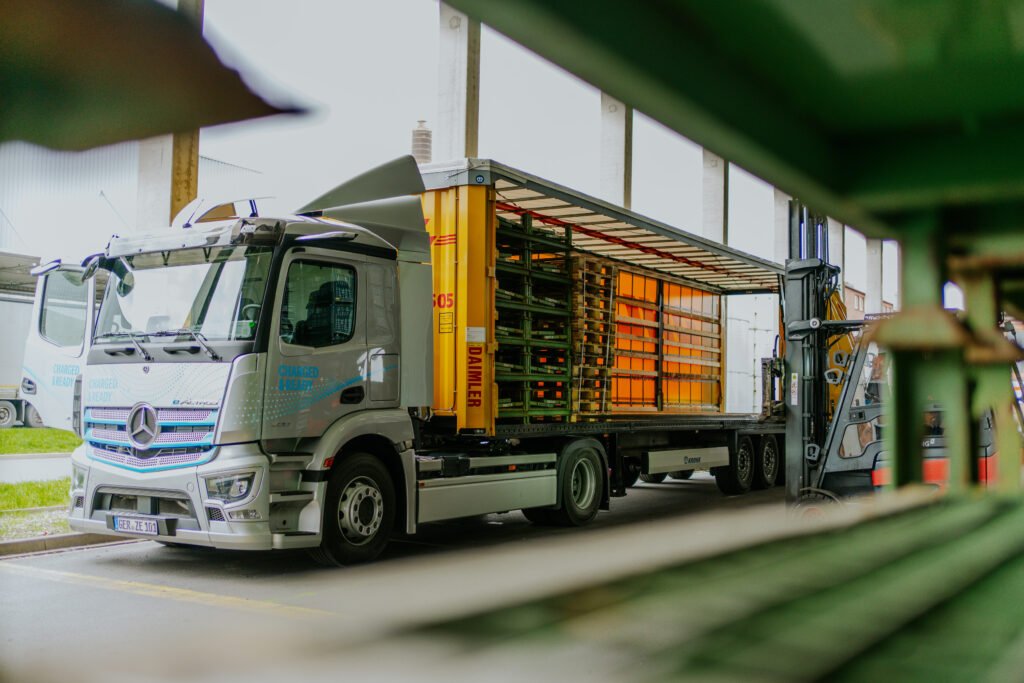 As a regional freight forwarder, DHL Freight is responsible for the transportation of production materials from suppliers in North Rhine-Westphalia and partly from the Benelux countries to the Mercedes-Benz Trucks plants. The production material is initially collected from suppliers, consolidated at DHL Freight Terminals such as in Hagen and then transported to the plants.
Prof. Dr. Frank H. Lehmann, Plant Manager Mercedes-Benz plant Kassel: "The Mercedes-Benz plant in Kassel is the center of competence for electric drive systems at Daimler Truck. It is therefore only logical that we are now also working intensively on the electrification of delivery transportation to our plant. We are delighted that DHL was on board as an important logistics partner for the tests."
Uwe Brinks, CEO DHL Freight: "As one of the world's leading logistics companies, switching to CO2-neutral vehicles is an essential component of our sustainability strategy toward emission-free logistics. With the eActros 300 Tractor, we have now been able to successfully test its applicability in practice."
In line with Deutsche Post DHL Group's sustainability goal of net-zero emissions logistics from 2050 onwards, DHL Freight is actively working on reducing the CO2 footprint in freight transportation and road transportation. With the Green Technology Roadmap, DHL Freight has developed a clear strategy for environmentally friendly road transportation. In the short term, the land transportation specialist is focusing on investments in bridge technologies, and in the longer term, CO2 efficiency is to be improved through solutions such as electric and hydrogen trucks.
The eActros 300 Tractor is compatible with all common European semitrailers, taking into account the maximum permitted total tractor/trailer combination length. The electric semitrailer tractor is based on the same technology as the eActros 300/400. Three battery packs, each with an installed battery capacity of 112 kWh, enable a range of up to 220 km on a single battery charge. The eActros 300 Tractor can be charged with up to 160 kW: The three battery packs need a little more than an hour to be charged from 20 to 80 percent at a standard DC fast charging station with a charging current of 400 A. Series production of the semitrailer truck is scheduled to start in the fall of this year.